Locatie
Veendijk 6
8481 JC Nijetrijne
Parkeren
Parkeren kan tegenover:
Lemsterweg 2a
Munnekeburen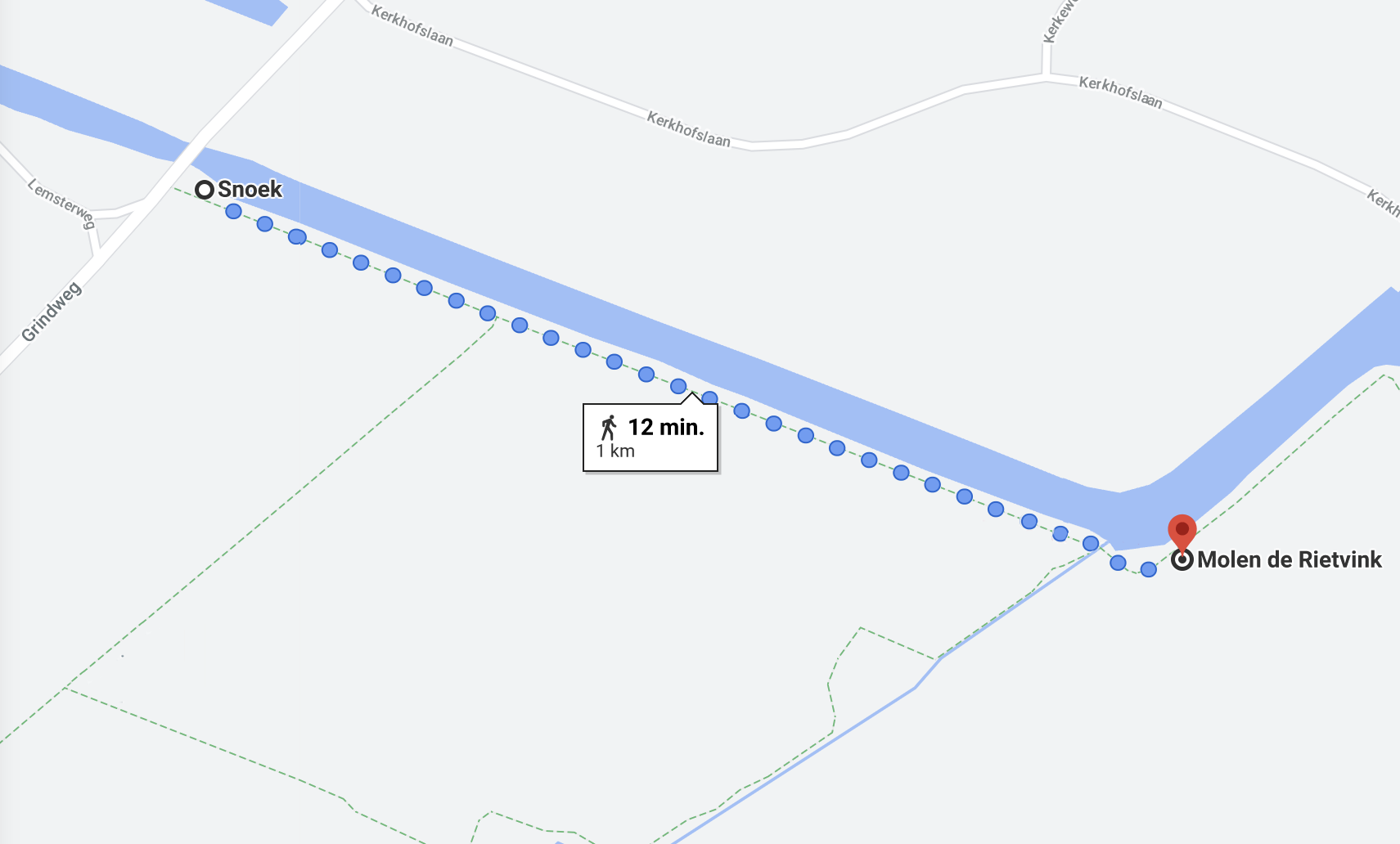 Routebeschrijving
Molen de Rietvink is te voet, per fiets of over water bereikbaar. De molen bevindt zich op ongeveer 1 km afstand van het parkeerterrein.
Met de auto
Er is parkeergelegenheid op ongeveer 1 km afstand van de molen. De Rietvink ligt op de grens van de dorpen Nijetrijne en Munnekeburen. U kunt parkeren bij het kruispunt Grindweg/Veendijk aan de kant van Munnekeburen (bij de Oldelamer-brug over de Helomavaart). Volg vervolgens het (schelpen)pad langs het water voor een wandeling van ongeveer 10 minuten naar de molen.
Te voet of per fiets
Volg het (schelpen)pad van de Veendijk naar de molen. De molen is van verre zichtbaar. Er lopen verscheidene wandelroutes vlak langs de molen en het fietsknooppunt nr. 34 is op ongeveer 600 meter afstand.
Vanaf het water
Zowel aan de kant van de Helomavaart als aan de polderkant (Scheene) is de molen over water bereikbaar. Vlakbij de molen en de sluis naar de Scheene is een steiger van Recreatieschap Marrekrite. Hier kan de boot afgemeerd worden; de molen ligt op ongeveer 100 meter afstand van de steiger. Aan de polderkant (Scheene) bij de molen is gelegenheid om de kano aan te leggen direct bij de molen en de Molentuin